Page 3 of 3 •
1, 2, 3
First topic message reminder :
---
—(••÷[ vεsηαρℓια ]÷••)—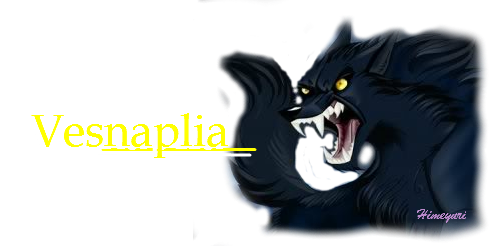 Ves sighed when she found out that he was still alive but she was still in a raged state. Her tail flapped up and down she was so angry she didn't know what to do 'I will teach them a lesson, not to ever touch my Jase again!' She set out of her den "Jase get your but of the ground you useless thug! Follow me" She growled at him. at the same time the clouds swirled into a dark swab and lightning struck down. Thunder crashng in the distance.
TO DA CAMP
-----------------------------------------------
Thanks Hime for the Banner & Text
Last edited by Teki Pack on Fri Aug 10, 2012 8:42 pm; edited 1 time in total

Teki Pack




Posts

: 81


Join date

: 2012-08-08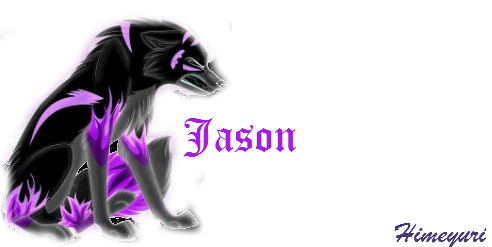 Jason obediently followed
To > Camp

Teki Pack




Posts

: 81


Join date

: 2012-08-08



Glider
of the Clockwork Wolves

Glider looked around as she chuckles with evil. "Time to break some rules around this park." She said giving off a death glare. She pounced, and then ran quickly speeding up, all the way to the camp, where most of the wolves were located right now. "Lets have some fun ok?" She thought and trotted.

The outlands > To camp

Teki Pack




Posts

: 81


Join date

: 2012-08-08



—(••÷[ vεsηαρℓια ]÷••)—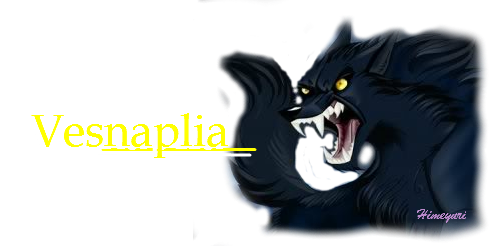 When Ve returned to the camp she looked at her wolves, she could tell, they seemed... Softer... "DON'T LET THOSE BLASTED WOLVES GET TO YOU" She snarled "They have completely brain washed Jase, enough to defy me! He is no lnger part of our pack!"
Everyone
knew how loyal Jase was to Ves so yes, another shocker. Naplia was pretty angry so she blew it "WE ARE GOING IN TONIGHT! Once the moon wolf howls, that is our cue!" A spark ran down her tail, possible from excitement.
Solidad

Solidad smiled big and then nodded at the alpha. "It so have been Jupiter left us as well." She said in a very serious voice.
==============================


March

Electricity





Posts

: 719


Join date

: 2012-07-16


Location

: 日本

Wolf Information
Wolf Crush/Mate: DOES IT LOOK LIKE I HAVE ONE?
Gender: Female
Experience :


(63/100)



!!!THE FIGHT HAS OFFICIALLY BEGUN!!!
All wolves head to the camp.
(I have absolutely NO idea what happened to this pack, but i know the last post was like 9 months ago, so.............yeah.....)

Jay's Wing tenatively creeped closer to a strange scent. It smelt like...........like.......another pack! Jay's Wing was confused. Why would another pack be here? Wasnn't this wolves of the elements land? He shook his head and boldy walked up to the scent line. it was kind of old, so did that mean the wolves were gone? Jay's Wing decided to go exploring into the territory a little more.

Jay's Wing followed the scent trails until he came upon a place where they all converged. "This was probably the camp. Jay's Wing thought. He explored a bit more, but there was a feeling of almost.......menace in the air, and it was creeping him out. So he decided to stop exploring. Running out of the 'camp', he headed for some other place in the territory.

Robin

Electricity





Posts

: 419


Join date

: 2012-12-07


Age

: 18


Location

: I don't have any, so go awaayy.........uibdibsuyvskayvdyvw *faceplants into his pillow snoring*

Wolf Information
Wolf Crush/Mate: MISCHIEF AND TROUBLE/BlEACH!!!!
Gender: Male
Experience :


(5/100)



Page 3 of 3 •
1, 2, 3
Similar topics
---
Permissions in this forum:
You
cannot
reply to topics in this forum